They are readily chosen as front doors, staircase doors or doors for offices and shops. The doors can be adjusted to meet the individual customer's needs as they are made to measure. The doors are characterized by high aesthetic, durability and solidity properties. They are highly resistant to weather conditions and possess advanced thermal- and acoustic insulation qualities.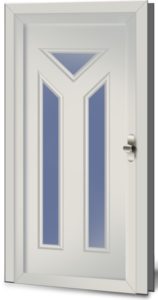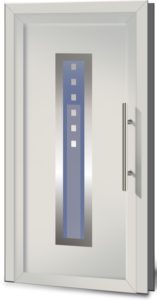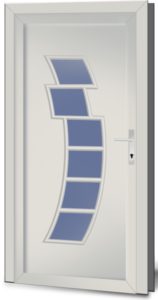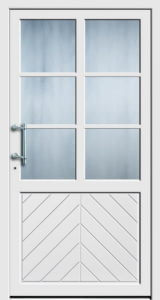 PVC windows are made from profiles reinforced with inserts made of galvanized steel or aluminium that come in a full range of colours.
Our assortment includes a full range of PVC doors. The sizes can be made to measure to meet the client's requirements. We fit the doors with high quality locks and other door accessories.
Within our offer you will find:
Wital Doors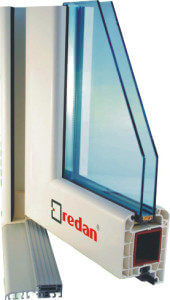 The exterior doors are not only a showcase of a house. When choosing a door, it is worth considering the optimal protection against potential intruders. A wide range of veneered profiles enables creating doors suitable for various stylizations.
Technical parameters:
a 6-chamber frame system, 4-chamber sashes
a double pane set Ug=1,1 W / m2K 4/16/4 z with an aluminium frame included
thermal transmittance factor of Uf=1,5 W / m2K
double insulation at the doorstep level
system compatible with REDAN OPTIMUM, REDAN PRESTIGE systems
[themify_hr color="light-gray" width="80″ border_width="1px"]
KBE 88 Doors
KBE 88 Doors are a modern design door system. They meet the highest requirements. Their most important aspects are: protecting natural resources, energy saving, noise- and burglary protection. By choosing KBE 88 mm Doors you get a new generation door profile that guarantees comfort in use, highest quality and economics.
Technical parameters:
KBE 88 mm profile system
6-chamber system with a 88 mm installation depth
triple pane sets of Ug=0,7 W / m2K 4/12/4/12/4 with aluminium handles included
thermal transmittance factor of Uf=1,1 W / m2K
optimal protection against rain through an aluminium drip flashing
specially designed doorsteps for so-called "homes without barriers"
a wide range of possibilities thanks to a large choice of veneered and painted profiles
a door system compatible with the REDAN ECO CLIMA window system